Reblogging Part One … if you want to read the rest then "follow" the Eddie Star Blog
Eddie Star Blog
What the F**k is this about! Who is Ty'Qwonne Blacksten?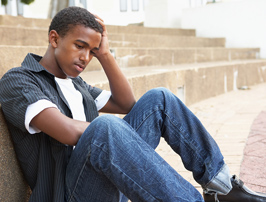 Yes, you are imagining you look like this and your name is Ty'Qwonne Blacksten… Any coincidences are completely incidental, For fictional purposes only.
Let's pretend you were born Ty'qwonne Blacksten. You just so happened to be black in a middle-to-lower class income household. You are 17 years old, do not commit any crimes. You like playing video games, smoking weed and flirting with girls. You are not in a gang – though your neighborhood is gang-infested – and you attend the local public high school. You have no tattoos, no idea what you wanna be when you grow up, you just are enjoying your youth. You stay with your mom and grandmother. Your father is not home because he isn't a good father. He is in jail because he was at the wrong place, at the wrong time.
The Backstory…
View original post 449 more words